Important Links For Hurricane Season For Pinellas County FL Homeowners
Important Links for Hurricane Season in Pinellas County
If you're a resident of the Tampa Bay area, you're likely worrying about Hurricane Irma and hurricane season in general at this point. At Sandy Hartmann & Associates, we want to provide all of our clients, friends, family and neighbors with valuable online resources to help you prepare for and track any upcoming storms. See below for our favorite sites and as always, BE SAFE!
Find Your Home's Elevation: https://www.mapdevelopers.com/elevation_calculator.php - Just type in your address in the search box and click on the 'Find Elevation' button.
Find Your Pinellas County Evacuation Zone: http://egis.pinellascounty.org/apps/knowyourzone/
Pinellas County's Emergency Management Websites with many valuable links: http://www.pinellascounty.org/emergency/weather.htm
The National Weather Service for Tracking Storms- http://www.weather.gov/srh/tropical?office=tbw
The Pinellas County Water Atlas: http://www.pinellascounty.org/flooding/current_conditions.htm
Facebook Link for Pinellas County News: https://www.facebook.com/PinellasCountyNews/
Twitter Feed for Pinellas County, FL: https://mobile.twitter.com/pinellasem
AFTER THE STORM:
Courtesy of Pinellas Economic Development :
During the recovery period Pinellas County Economic Development is available Monday - Friday from 8:00 a.m. - 5:00 p.m. to assist your business partners with recovery resources.
· For assistance with SBA or Bridge Loans, please phone (727) 453-7200.
· For assistance with other items, please phone our main line at (727) 464-7332.
Damage Assessment- Report damage to your business from Hurricane Irma. This is the primary portal for private sector damage assessments and recovery. Florida Business Damage Assessment
Disaster Loan Assistance- SBA provides low-interest disaster loans to businesses of all sizes, private non-profit organizations, homeowners, and renters and can be used to repair or replace real estate, personal property, machinery and equipment, and inventory and business assets. SBA Disaster Loan Assistance
Florida Bridge Loan provides short-term funding until an SBA Loan or insurance reimbursement arrives. Florida Small Business Emergency Bridge Loan Program
The Federal Emergency Management Agency (FEMA) - For access and application to disaster assistance Federal Assistance for Irma Damage - Residential Assistance: Application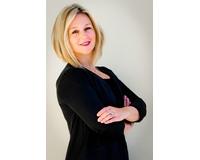 Author:
Andrea Hartmann
Phone:
727-324-8183
Dated:
September 5th 2017
Views:
1,011
About Andrea: Andrea is the Managing Partner of Sandy Hartmann & Associates. She is a licensed Realtor with over 1...