Tips For Boarding Your Pets During A Hurricane Evacuation
Tips for Boarding Your Pets During a Hurricane
As many of you know, the hurricane season officially began on June 1st and runs through November 30th. Many of us have begun to stock up on bottled water, non-perishable foods, and more to prepare, in the event a big storm heads our way in Tampa Bay. However, it's also a good idea to make sure you have a plan for your pets (think cats, dogs, birds, etc) during a storm or mandatory evacuation.
At Sandy Hartmann & Associates, we'd like to share some info with our community that will make planning for a hurricane evacuation with a pet a little easier. Here's a list of things to know:
Don't plan on dropping off your pet at a local animal shelter during an evacuation or a storm. In Pinellas County, for example, the SPCA and Humane Society cannot accept your pets for temporary boarding during a storm.

Know where the pet-friendly emergency shelters are in your county. For Pinellas County, you currently have the following options for pet-friendly hurricane shelters:

Palm Harbor University High School

1900 Omaha St., Palm Harbor

Largo High School
410 Missouri Ave. N., Largo

Gibbs High School
850 34th St. S., St. Petersburg
According to the Pinellas County Emergency Management Website, "The facilities are substantially-built, have large indoor gyms, and separate air handlers to ensure the comfort and safety of allergic citizens who shelter there."

To bring a pet into a pet-friendly hurricane shelter, you'll need to have a Pet-Friendly Shelter Registration Form filled out when you arrive at the facility. This is a GREAT form to print out and complete PRIOR to a storm so you can grab it fast when evacuation time arises.


You'll also need to have proper identification for your pet when you arrived at a pet-friendly hurricane shelter, including a collar tag and proof of a current rabies vaccination. Be sure to print out a copy of this identification form as well & attach it to your pet's crate before arriving at a shelter.


Other items you'll want to bring for your pet to a pet-friendly hurricane shelter include:
Immunization records (make sure your pet's vaccines are current!)

County Rabies Tag

Food and Water (2 weeks supply)

A carrier or portable kennel

Medications

Muzzle, collar, and leash

Manual can opener

Current photo of pet

Feeding and water bowls

Favorite toys and blanket or bedding for the kennel

Cat litter/pan and scoop

Grooming items

Plastic bags for waste
Remember, you will not be able to stay in the same area of the shelter as your pets. Pets will be kept in a separate area of the shelter to protect people with allergies who are staying at the shelter.

Other options for taking care of a pet during a hurricane evacuation, include leaving your pet with a trusted friend or family member that's not in an evacuation zone or calling local boarding kennels that are not in an evac zone (as a last resort). If you're planning on using a local kennel, be sure to make reservations for your pet as soon as possible, as many boarding kennels will fill up immediately when a storm is nearby.

Lastly, always have a written plan for your pets in the event of a storm, so you can safely and quickly make decisions once evacuations are ordered. The best thing you can do is take your pet with you of course, but if that's not possible, what will your plan be? The more you're prepared, the easier it will be managing your safety as well as your loved ones.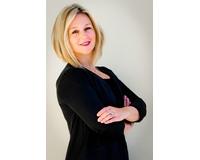 Author:
Andrea Hartmann
Phone:
727-324-8183
Dated:
June 25th 2018
Views:
772
About Andrea: Andrea is the Managing Partner of Sandy Hartmann & Associates. She is a licensed Realtor with over 1...