Our Favorite Poolside Cocktails
Our Favorite Poolside Cocktails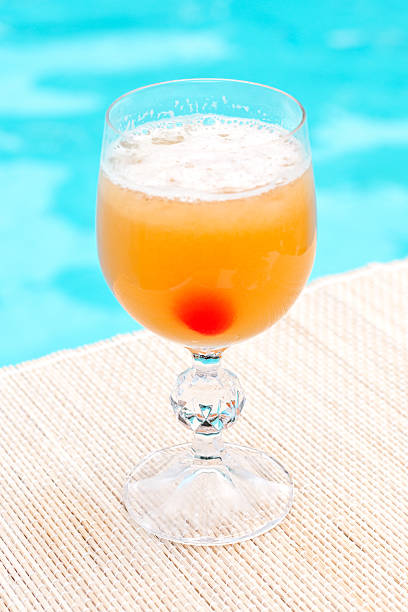 With Labor Day weekend upon us, and many more warm weekends that simply call us to the pool, we thought it'd be fun to share 5 of our favorite poolside cocktails. These adult beverages are simply perfect to compliment those days (or evenings) when our year-round tropical weather is calling your name when it comes to dipping your toes in the pool or taking a leisurely swim with friends or family.


The Southside
Even if you're not usually a fan of gin, this refreshing, mildly flavored summer cocktail will hit the spot when you need something cool to sip in your favorite swimsuit. Here's what you'll need:
3 oz dry gin

6-8 mint leaves (we grow our own in the backyard, forever preventing a last minute shortage!)

1 ½ oz fresh lemon juice

¾ oz simple syrup (we just buy this at the store, but it's also very easy to make ahead if you prefer…see instructions here)

Club Soda

Lemon peel
Grab a highball glass or even a rocks glass and combine the gin, mint, lemon juice, and simple syrup together. Stir and fill glass to the top with ice. Top off with club soda and garnish with that lemon peel to get real fancy and enjoy with a straw!


Blackberry Bramble
Not only does this drink look pretty by the pool, it also tastes great! Somewhat sweet, but such a great use of all those blackberries that come into season in the warm weather! Drink it by day at the pool, or by night with a side of fruit and cheese. Here's how to make it:
2 oz gin

1 ounce fresh lemon

½ oz simple syrup

½ ounce crème de mure (don't worry, this may sound fancy, but it's actually a cheap & easy find at most liquor stores…think Total Wine and ABC liquors for the St. Pete areas and surrounding)
In a cocktail shaker that's filled with ice, shake up the gin, lemon juice and simple syrup. Strain into a rocks glass filled with ice (we prefer crushed ice, stacked above the rim of the glass to make it more fun). Drizzle the crème de mure over the top and garnish with a couple blackberries and a straw. If you really love blackberries like us, you can also put them in the bottom of the glass and muddle them before adding the liquid and ice for more flavor.


Whiskey Sour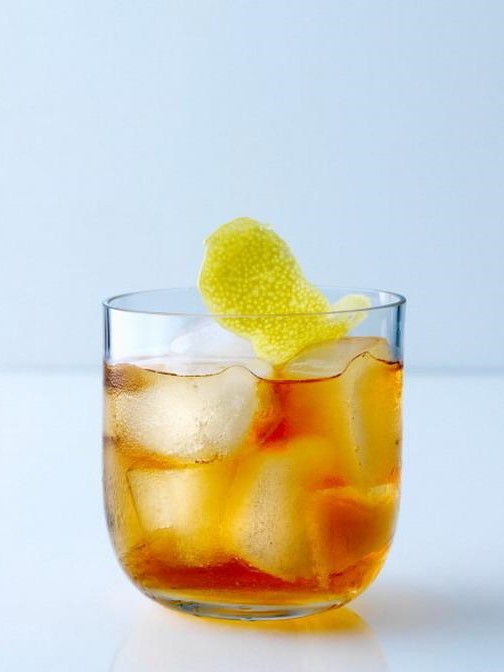 Ok, these are a little strong and oh so good, so consume sloooowly and at your own risk…What makes these a big hit is that they're not only refreshing, but sweet and tangy too! The best way to enjoy these is with fresh squeezed lemon and lime juice, but we won't judge if you buy it pre-squeezed ahead of time (but definitely try it with the fresh-squeezed juice at some point). Here's how to make it (this recipe makes 4 servings):
¾ cup whiskey

½ cup lemon juice

½ cup of lime juice

2/3 cup of simple syrup

Maraschino cherries
Mix the whiskey, lime juice, lemon juice and simple syrup together. Fill a cocktail shaker halfway with ice and then pour the mixture into the shaker until about ¾ of the way full. Shake and pour over a couple cubes of ice into a rocks glass. Top with a cherry or two (You can also pour these into a martini glass for a more dramatic effect and skip the ice).


Strawberry Mimosa
A refreshing version of the classic mimosa! This drink is great for sipping by the pool any time of day really…who says mimosas are only for the brunch table? This recipe makes 12 servings and is great for larger groups. Here's how to do it:
7 cups of sliced strawberries (use fresh ones) for best results, but frozen can also work)

4 cups chilled champagne

3 cups of orange juice
Blend half of the strawberries and all the orange juice together in a blender until smooth. Pour through a mesh strainer into a pitcher. Repeat with the other half of the mixture. Grab some wine glasses or champagne flutes (we love acrylic ones for days by the pool) and pour 2/3 of a cup of the mixture into each glass. Top with 1/3 of a cup of champagne or to just under the edge of the glass. Put a sliced strawberry on the edge of the glass before serving.


Fresh Lime Margarita
C'mon, I think we all knew we couldn't do a blog on poolside cocktails without a classic margarita recipe. The secret here is simple- don't EVER use a mixer for margaritas. Fresh ingredients are always best for these drinks. Serve in a classic margarita glass (we love finding funky ones at the local consignment shops in and around St Petersburg) or even a fun rocks glass. Here's one of our favorite, classic recipes that makes 4 servings:
½ cup tequila

¼ cup triple sec

¼ cup fresh lime juice

¼ cup fresh lemon juice

2 tablespoons of simple syrup

4 lime wedges

1 tablespoon kosher salt

1 ½ cups crushed ice
Combine the tequila, triple sec, lime juice, lemon juice, and simple syrup in a large pitcher. Moisten the rims of the glasses with the sliced lime wedges. Sprinkle the salt onto a plate and dip the rims of the glasses into it. Add ice to each glass (crushed ice works best) and pour mixture evenly into each of the 4 glasses. Enjoy!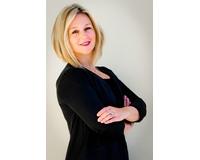 Author:
Andrea Hartmann
Phone:
727-324-8183
Dated:
August 31st 2018
Views:
448
About Andrea: Andrea is the Managing Partner of Sandy Hartmann & Associates. She is a licensed Realtor with over 1...