How Much Money Selling Your Home By Owner Really Saves You
We hear it all the time as Realtors, a potential client tells us that they would love to list their house for sale with a Realtor, but someone told them they could list it themselves to save on the commission...
9 times out of 10 those clients call us back when they realize that it's nearly impossible to conveniently & profitably sell their home themselves. Not only do they have to take time off work to schedule times to let in every single agent and potential buyer into their home (As Realtors, we attend the showings for our clients OR put a SECURE electronic lock box on our listings that tracks every showing for us), but they also have to handle negotiations with potential buyers and their agents, fill in a residential sales contract properly, coordinate a title company, and spend money on signage, advertising and possibly a listing service to enter it into the MLS for them. This list doesn't even include home inspections or meeting with vendors for repairs! It's a huge amount of work for a homeowner to take on (especially if they work full time, have small children, etc).
However, for the brave homeowners that DO decide to sell a home by owner and basically take on a 2nd job, sadly the stats aren't exactly in their favor. According to a new study you can check out HERE, many 'For Sale By Owner (FSBO) properties unfortunately sell for less money than those listed by a Realtor. The study actually concludes that on average, homes listed for sale by owner sell for approximately 5.5%-6% less than homes sold with a Realtor on the MLS when comparing sales data from 2016 thru the middle of 2017. To make matters worse, the study noted that the "aggregate analysis for the data during 2017 suggested even larger differentials" than the percentage noted above. The analysis does not include data about how many FSBO homes either never sell or end up listing with a Realtor after months of no success (We get calls pretty much every week from homeowners that have tried to sell on their own and now need our help after months of work on their end- it's always heartbreaking).
So in the end, even though homeowners believe that listing a home 'For Sale By Owner' may save them some money, it often ends up costing them the same amount or more than it would have to just list with an agent from the start. Additionally, homeowners will spend more of their time working to sell the home, and if it sits on the market for months and months, they're also on the hook for the mortgage, utilities, property taxes & more that accrue for every month they continue to own the home.
For more information on this study, you can read the article from the Florida Board of Realtors HERE.
You can read the full details of the study from Collateral Analytics HERE.
As always, if you do decide you'd like to sell your home, you can always call the Sandy Hartmann Team for a free no pressure home price analysis. As experienced Realtors, rest assured that we'll always take the time to review our listing process with you, go over important timelines, explain our unmatched marketing strategies, and even give you a sale proceeds 'estimate' to ease any concerns you may have.


Call us today at (727) 400-3315 or email us at [email protected] for

more details.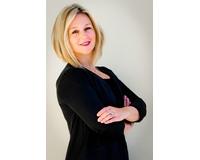 Author:
Andrea Hartmann
Phone:
727-324-8183
Dated:
August 25th 2017
Views:
633
About Andrea: Andrea is the Managing Partner of Sandy Hartmann & Associates. She is a licensed Realtor with over 1...