Why Zillow Zestimates Cant Be Trusted
I can't tell you how many times clients come to us to list their homes for sale and are shocked when the price they saw on their Zillow 'Zestimate' is wildly inaccurate. Sometimes the 'Zestimate' values the home much higher than it's true market value and other times it greatly under-values homes. Here's why:
Zillow doesn't actually have anyone looking through the homes listed for sale. They don't have anyone analyzing sold properties in your area. They don't add additional value for say a renovated kitchen, or conversely reduce the value of a home that needs a large amount of updating or repairs. To put it simply, Zillow just runs a simple algorithm that takes sales of homes within a certain distance from your home and averages out the price per square foot based on sales within that area. Then they assign a generic value to your home based on the square footage.
For example, let's say I own a home worth $200,000. If I login to Zillow right now, claim my current home and list it for sale, then mark it as sold for $1 Million, all the 'Zestimates' in my neighborhood would jump up dramatically, even though there's nothing to back up any of my claims. I could also login, claim my home and add extra square footage to my home's profile and immediately make that 'Zestimate' jump up.
Now imagine if a Realtor came to your home to list it for sale and did a CMA (Comparative Market Analysis) that way? I'm assuming they wouldn't get your listing business.
Hopefully your Realtor would like a tour of the home, they would see for themselves the condition of the property, note any improvements that add value, any items that might be a detriment to the price, and consider the surrounding neighborhood's desirability based on it's location, amenities, etc. After considering all those factors that are specific to your neighborhood, while also rating the current temperature of the real estate market (Is home inventory high or low? What are interest rates doing? Etc), they would finally be able to give you a value for your home that will get it sold in a reasonable amount of time.
So next time you look at your Zillow 'Zestimate' just remember, you need a real person to come into your home to price it, not a robot that does basic algebra.
Curious to know how your home's actual value stands against a 'Zestimate?' Give us a call...we promise, we're not robots...!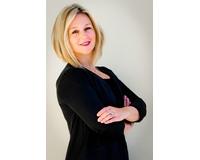 Author:
Andrea Hartmann
Phone:
727-324-8183
Dated:
January 20th 2016
Views:
321
About Andrea: Andrea is the Managing Partner of Sandy Hartmann & Associates. She is a licensed Realtor with over 1...