Things To Know When Buying A Waterfront Home
For many home buyers, buying a waterfront home or condo is one of the most exciting experiences they'll ever have buying a home. Buying a waterfront home is as much about lifestyle as it is investing in real estate. These properties are often coveted in most of the trendiest and refined areas of Tampa Bay (In Pinellas County, think St. Pete Beach, Downtown St. Petersburg, Redington Beach, Belleair Beach, and Clearwater Beach, just to name a few). Often times, waterfront homes come with a hefty price tag if you're on a popular beach or deep boating water, and can be one of the biggest investments a homeowner will ever make.
When searching for a waterfront home, whether it's a beachfront condo or boater's dream home on the Gulf of Mexico, you want to use a real estate agent with extensive experience selling waterfront homes. Someone who not only knows what kinds of things to look for in these homes, but who also truly knows about the areas you're shopping in.



Once you find the waterfront property of your dreams, there are several other things you'll want to consider:


Get a Seawall Inspection

- Unless you're purchasing a home located directly on the white sandy beaches of Tampa Bay, you'll want to have your potential seawall inspected by an experienced inspector. These inspectors are dedicated professionals, typically with an engineering background, that can identify potential problems, the age of the seawall and any repair costs. This is an important step to take during your home inspection period once you're under contract. The cost of the inspection, can help you negotiate the best price for your home and potentially save you thousands of dollars in future repair costs.

Have Your Agent Ask About Flood Insurance

- Most listing agents know what their clients are paying for flood insurance on their waterfront home or beachfront condo. Make sure your agent finds out what it is. It can vary from property to property, by thousands of dollars. If the home was built after a certain year, you'll also need an elevation certificate to get an updated flood quote. This is also something your agent can ask the listing agent about. If the sellers have an elevation certificate, they will often provide it to the buyer to get an accurate flood insurance quote, again saving you the time and expense of getting one yourself.

Consider the Property Location Before You Sign a Contract

- Often times when buyers fall in love with a waterfront home, they forget to consider the quality of the location. In some locations, the water can be too shallow for boating, pie-shaped lots may have limited space for a future dock or boat lift, or views may be obstructed by mangroves or large trees that can be tricky, if not prohibited by law from being removed. If you need to add a dock or boat lift, check with local government agencies regarding the steps you'll need to take to have it constructed, and consider making your purchase contingent on that approval.

Question the Home's Construction

- Is the waterfront property you love block construction? Or is it frame construction, built on block stilts? Some older homes are simply wood frame structures. A waterfront home is exposed to much harsher elements than their inland counterparts, so find out if the home comes with hurricane shutters, if it's ever flooded, and what condition the roof is in. For example, some homeowners have invested thousands of dollars in hurricane impact windows that require no storm shutters. Items like this are valuable upgrades you'll want to be aware of. The construction of the home can also influence insurance costs greatly in Florida.

Consider the Front and Back Exposure of the Home

- Are you hoping for sunset views over the water? If that's something that's important to you, be sure to know which direction the home faces in front and back. Some buyers want South facing homes on the water to avoid glare and intense sun at certain times of days. Decide which buyer you are and find the home that suits your needs.

Find Out What's Nearby

- Is your home walking distance to any popular beaches or restaurants? What will parking look like for you at holiday events? (Think 4th of July fireworks on the beach in Tampa Bay) Decide if you'd like to be in the middle of it all, or on a quieter, unbeaten path.

If You're a Boater or Planning on Becoming One

- Not only will the dock and boat lift be an important consideration, but check out the depth of the water at low tide. If you have a large vessel or are planning on buying one, find out if the homes you look at will fit a boat that large on an existing dock AND find out if there are any low-lying bridges or narrow canals that might create a future problem.
Again, an experienced Realtor should be able to address all these items with you, easily and clearly. Experience is everything when selecting a Realtor to help you find your waterfront dream home, so be sure to do your research. And as always, feel free to contact us at Sandy Hartmann & Associates for all your waterfront home buying or selling needs in Tampa Bay…we aren't the #1 Keller Williams Team in Tampa Bay for nothing!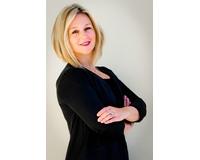 Author:
Andrea Hartmann
Phone:
727-324-8183
Dated:
February 17th 2017
Views:
760
About Andrea: Andrea is the Managing Partner of Sandy Hartmann & Associates. She is a licensed Realtor with over 1...