The June 2018 Real Estate Stats Update For Pinellas County
The June 2018 Pinellas County Real Estate Stats
The June 2018 Pinellas County real estate market stats are here! The results are fairly mixed when it comes to the health of the real estate market, so let's get to it!
Single family home sales for June 2018 decreased -12.3% compared to closed sales in June 2017, despite positive growth in actively listed home inventory for the 2nd month in a row (up +5.8% year over year). We also saw a -13.5% decline in cash sales year over year as well.
However, the real estate market continues to see upside in single family home sale prices, with the median single family home sale price in Pinellas County growing another +7.2% to $266,375. Median times to contract and median times to a closed sale also shortened, suggesting that homes that sell are still closing in a relatively short amount of time.
So what does this mean for the Pinellas County real estate market?

Based on these stats and from what we're seeing on a day to day basis in the field, there's certainly been a "leveling off" period when it comes to what buyers are willing to pay for a home, after years of double digit home price growth, plus recent increases in mortgage interest rates. We're seeing double digit home price growth shrink to single digit growth now, which supports our theory further that home price growth may be cooling off. Remember, this does not mean home prices are necessarily decreasing, nor do the stats reflect any decreases in home prices. What it likely means is that the growth portion of the market is simply slowing down. Historically, a healthy home investment should increase in value just 4% per year. Anything above that is considered a bonus.
We're often asked how to navigate a real estate market that seems to be shifting. The answer is to simply to let us study the comps and trends for you and then let's get your home priced right. Homes that are priced according to our comps and extensive market research, along with our unmatched marketing plans, are still selling in record time- often with multiple offers! We have to remember that there are still lots of buyers out there hoping for the perfect home. We ensure they can not only find your home easily, but when they do, the listing will look GREAT.
For our buyers, we recommend speaking to an experienced and reputable lender to find out what you're approved for, ahead of shopping for a home. Get an idea of closing costs from our title partners ahead of time as well. Then let our experienced team of buyer's agents find you the best homes in your price point so you know you're making a sound investment for your future. Next, be prepared to make a competitive offer! And remember, even though interest rates have risen, the rates are historically still very competitive.
To see the full report on the Pinellas County June 2018 real estate stats, click here.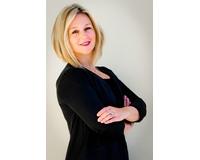 Author:
Andrea Hartmann
Phone:
727-324-8183
Dated:
July 27th 2018
Views:
501
About Andrea: Andrea is the Managing Partner of Sandy Hartmann & Associates. She is a licensed Realtor with over 1...