The Benefits Of Listing Your Home For Sale With Sandy Hartmann And Associates
The Benefits of Listing Your Home For Sale With Sandy Hartmann & Associates
Thinking about selling your home? At Sandy Hartmann & Associates we understand that this can be a big decision, with many considerations when it comes to pricing, staging, timeframes for moving and more.
When selecting a real estate agent to sell your home, there are several important factors to consider:
How Thorough is the Agent's Market Analysis of Your Home? If a real estate agent is bringing you a price that sounds great, but has no comparable sales or recent market data to back up the price, consider that a red flag. Part of selling a home, is not just listing it at a fair market price, but also having an agent that can explain the value of the home easily to home buyers and other real estate agents that are showing your home and inquiring about the value. Your agent should not only know the value of your home, but also the surrounding neighborhood values as well.
What Kind of Marketing Strategy Does Your Agent Have For Your Home? In this day and age, a reputable realtor should have a multi-level marketing strategy prepared for your home. Is the agent scheduling open houses? If so, how do they market the open house ahead of time to prospective home buyers? Do they have a color print campaign with polished and compelling materials to the general surrounding community? In addition to print marketing, what kind of digital marketing campaign do they offer? Are they familiar with Google Adwords? Do they utilize paid social media ads that included specifically targeted audiences that match the typical criteria of buyers in your area? These are all becoming some of the most IMPORTANT marketing strategies available to get buyers into a home that's listed for sale. Make sure your real estate agent has the experience and resources to provide these services to you.
Quality Photos are a MUST. Great photos are often the result of 2 things- a professional quality digital SLR camera with the proper lens kit, and an experienced photographer. The days of point and shoot photos or (gasp!) cell phone quality photos are gone. Buyers are paying top dollar for homes right now, and are becoming more selective than ever. Make sure your real estate agent is providing professional quality photos for your home listing so it shines above the other homes on the market that you'll be competing with. If you're selling a waterfront home or luxury-style property, drone photos of the views and land, plus a custom-made interior virtual tour video are also a must to stand out. To be clear, your real estate agent should be paying for these items, so don't worry about the cost when requesting them during the listing appointment.
How Will Buyer Inquiries Be Handled? If you're not hiring a real estate agent on a team, how will your agent attend to the many sign calls, digital inquiries and emails that will inevitable come to them about your home that's been listed for sale? The first few weeks a home is on the market is a crucial time. Home buyers and their agents are likely excited about seeing your home and want to get in to see it ASAP. They will likely have many questions that your real estate agent will have to answer. Quick responses are key to building the momentum and interest in a home once it's listed. When selecting a real estate agent to list your home, be sure to ask about the office support they may have working for them to help with this. Also confirm that if they go out of town or are in showings, closings or client meetings all day that someone will be available to answer calls and inquiries about your home. The last thing you want is excited buyers losing interest because their questions or requests to see your home go unanswered for hours or days at a time.
How Will Closings Be Handled? Make sure the real estate agent you hire can competently walk you through the steps of getting your home under contract AND to closing. Ask questions about what will be required to get the home sold. Your agent should be asking you questions from that start that will help you have a smoother closing. Do you have a current survey? How about an elevation certificate (if you're in a flood zone)? What is your annual homeowner's insurance currently costing you? How old is the roof? A great real estate agent should be asking all these questions ahead of time, not when you go under contract. They should be able to easily explain timeframes, contract contingencies and more to you. They should also be able to give you a few recommendations for title companies that can help you get to closing smoothly as well.
As you can probably guess, when you list a home for sale with Sandy Hartmann & Associates, you can be assured that the above items will be taken care of. We offer unmatched customer service and marketing strategies to all of our clients, as well as a proven track record of success in Tampa Bay, FL. Call us today to find out more or use the home valuation link below to get started. We're here when you need us.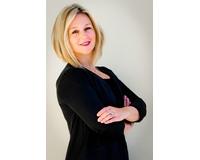 Author:
Andrea Hartmann
Phone:
727-324-8183
Dated:
March 19th 2018
Views:
220
About Andrea: Andrea is the Managing Partner of Sandy Hartmann & Associates. She is a licensed Realtor with over 1...