Tampa Bay FL Flood Insurance Updates You Need To Know About
Important Information About the National Flood Insurance Program and the Sept 30th
Deadline Coming Up
Are you thinking of buying or selling a home in a flood zone in the next few months? If so, there are some important things happening to the National Flood Insurance Program (NFIP) that you need to be aware of.
As of Sept. 30th, 2017, the NFIP is scheduled to expire. What does this mean? It means that the program instituted in 2014, that helped make flood insurance more affordable for homeowners in the United States, may go away.
Because private flood insurance can be difficult to obtain (There are just 8 companies currently in Florida that offer it) and sometimes expensive for those who do get the coverage, the federal government has stepped in and provided coverage made more affordable by subsidizing it with tax dollars. To give you more context, FEMA currently runs the largest flood program in the country and typically charges just 40-45% of the full cost of coverage to policyholders. The NFIP currently holds over 5 million policies, or roughly 5 percent of all households in the country. That amounts to over $1.2 trillion in coverage. This is important to know, as 1.8 million of those policies are held in the state of Florida (roughly 40%).
In the event of Congressional failure to re-authorize the NFIP, or institution of an alternate fix, FEMA would be unable to issue any new flood policies after Sept. 30th, 2017. Existing policies would still remain in effect, but there would be a moratorium on FEMA policies, meaning any claims that occur after the Sept 30th date would not be paid until new legislation is passed. This could leave homeowners with these policies in a difficult place if flooding were to occur from a hurricane or other natural disaster during this time and claims were put on hold.
Since lawmakers don't return to Washington until Sept 5th, and have many issues to deal with upon their return, experts are warning that re-authorization of the NFIP may be unlikely by the Sep. 30th deadline. According to the National Association of REALTORS (NAR), they are hoping "Congress will at least pass a short-term extension of the current program to avoid coverage interruption," however nothing is pending in the House or Senate at this time.
The NAR, along with the Florida REALTORS are advising homeowners, Realtors, and people considering buying properties located in flood zones to 'proceed with caution' if you have a pending sale in September- so that you don't miss this potential deadline for flood insurance coverage. If the NFIP is allowed to expire without any alternate program put in place, you may be left out in the cold if you have a pending transaction and a FEMA policy is the only affordable way to insure the property.
There is of course private market flood insurance available in Florida, but according to this article, additional private insurers are still hesitant to enter the Florida flood insurance market, citing an unpredictable market and unreliable data for calculating appropriate rates now and in the future. With just 8 private flood insurance companies in the state, some homeowners and future homeowners may be feeling unsure about their coverage options. Typically, private insurers have tried to remain competitive with the FEMA rates, but if FEMA policies go away, there is a chance rates could change.
As we get more updates, we will be posting them for all of our clients, friends and family. As always, you can call Sandy Hartmann & Associates any time for all your real estate needs.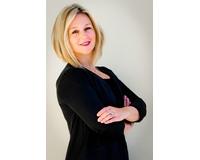 Author:
Andrea Hartmann
Phone:
727-324-8183
Dated:
August 8th 2017
Views:
566
About Andrea: Andrea is the Managing Partner of Sandy Hartmann & Associates. She is a licensed Realtor with over 1...