Shopping With A Real Estate Agent Doesnt Cost A Thing
Shopping for a Home With A Real Estate Agent Doesn't Cost a Thing


Buying and selling a home can be tricky...and a surprising amount of consumers in the Tampa Bay, FL area are almost completely in the dark about how the process works. For instance, did you know that as a home buyer in Tampa Bay, FL you DO NOT pay a real estate agent their commission? That's right, at no point are you required to pay your realtor as a home buyer. In fact, the only time your real estate agent gets paid is when, or if, you successfully close on a home. Even then, the cost is not your burden. In the majority of real estate transactions, the home seller is responsible for both the listing and selling agents' compensation.
Here's how: the listing agent sets the percentage of compensation they will charge once the transaction is complete. At that point the listing agent will set a compensation amount that will be paid to the buyer's agent. For example, if the compensation is 7% of the sale, the listing agent may split that with the buyer's agents. (This is in no way a required or even a set number, as percentages are different from one transaction to another and merely for example purposes only).
Using a real estate agent to buy a home is always the best way to go, especially as an individual home buyer. As a consumer, choosing not to use an agent does not save you any money and reduces the protection you have in the transaction, as there is no one 'working for you'. If you are thinking of buying a house now or in the future, speaking with a real estate agent would be the best place to start. Often times a licensed real estate agent can also recommend lenders, insurance agents, inspectors, or educate and walk you through specific components of the home buying process. This can include financing, down payment assistance programs, inspections, appraisals and most importantly, negotiating and preparing an iron-clad purchase contract for the home of your dreams.
What if your dream home was exclusively offered only within the office of the agent you're hesitant to call? What if that agent knows of property that will be for sale, but is not yet advertised? Most importantly, what if that agent knows a lender that offers a program that may be the key to you obtaining financing? In summary, when working with a real estate agent, you have nothing to lose and everything to gain. For free help or to start shopping, contact us or register for a free account on our website today.
Shopping for a home or selling a home in Tampa Bay, Florida? We're continuously ranked in the top 1% of agents in the area and sold more than $69 million in homes in 2017 alone (that's over 220 homes!). Give us a call today and let's explore your options!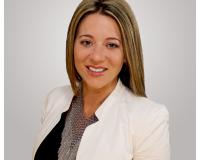 Author:
Danielle Lower
Phone:
727-254-8194
Dated:
March 20th 2018
Views:
777
About Danielle: ...