Rising Sales In A Recovering Market

The real estate market is in a beautiful place right now. According to Housing Wire, foreclosures are now at the lowest level since the housing market collapsed almost 10 years ago. In addition, interest rates remain low making housing more affordable for active buyers. Our lending laws, fortunately and for good reason, are more strict than they once were. However, the qualifying buyer with an FHA loan, has a 43% or less debt to income ratio, 3.5% down payment and a minimum credit score of 580. Even with a credit score lower than 580, buyers are not necessarily disqualified, but required to put down a larger down payment of approximately 10% or more. If you are considering buying a home but are "certain" you cannot qualify, meet with a lender, actually several lenders, to see if there are programs you may qualify for. Be sure to ask about down payment assistance programs in your area! If you're unsure of which lender to choose, contact a local realtor to ask for recommendations. The truth is, not all lenders are created equal. It may be quite astonishing to find out how very different they can be.
To the sellers, the one who holds the gold, we need more of you. Although inventory has increased, it is still short in many areas even with rising home sales. As a matter of fact, the National Association of Realtors say home sales have increased for the second consecutive month, 1.7% and 6% since April 2015! This is great news for our economy as sellers are seeing a larger return, although some not fully recovered, and buyers are able to purchase homes at some of the lowest interest rates in years. This is not to say that pricing will continue to rise or even interest rates will stay low, but as of right now we are in a great place across the country.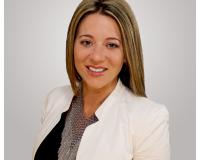 Author:
Danielle Lower
Phone:
727-254-8194
Dated:
June 17th 2016
Views:
453
About Danielle: ...