Pool Safety Tips About The Dangers Of Water Wings
Swim Instructor Tips: The Dangers of Water Wings
Words of Wisdom (and pool safety!) from local swim instructor, Rebecca Geiger.
Living in Florida, there are some things that are inherent to the area, water is one of them. With over 20 years of experience as a swimming instructor, there are some issues I have noticed that are often not mentioned or even thought of until it is too late.
I will be writing various posts on various tips and hints that parents, grandparents, and friends of people with children may find useful.
Water wings have been around for generations. Many times, that makes us think they must be safe and useful. Reality is quite the opposite. We continue to grow, learn, and develop. Water wings have done none of these things.
Water wings are detrimental to children in the following ways:
1. They do not allow the child's arms to move.
2. If a child's arm slips out of one side, or if one side deflates, the other will do more damage than good.
3. They prevent the child from getting forward momentum.
In order to effectively swim, a person must use their arms. Water wings prevent this from occurring properly. The wings cause children to develop a habit of not using their arms at all while in the water. They consider "swimming" to be pumping their legs but never using their arms. If they fall in the water without their wings, they will not even attempt to move their arms, which would be the only way they could get their head back above the water. In a pool this is obviously horrible, but if they are in the ocean it is even worse, as they cannot break the surface to let you know where they are.
If one side of the water wing slips off or deflates, the other will be the only buoyant object on them. It will rise to the surface, pushing their head under water. As explained above, a small child who cannot swim will not think to use their other arm in any effective manor and would be held under by the one "working" arm float.
With water wings on their arms, buoyancy is on both arms, with their bodies simply along for the ride. There is no way children can plane themselves out to get a forward motion. This forward motion is what allows them to get anywhere. While in the wings, they are effectively 'bobbers' with little control over where they are going. If a child falls in even a foot or two of water from the side of the pool, they would not be able to get themselves back up in most cases.
If you want to get something for your child to play with in the water, give them some freedom (and yourself some freedom!), by investing in a good life vest or a "bubble flotation device." Never use water wings or puddle jumpers. A puddle jumper is even worse than the water wings!


My name is Rebecca Geiger (Miss Becca to most of my students). My passion is "Drown Proofing" children and adults in Pinellas County, FL. I specialize in private lessons at individual's homes where people feel the safest and where incidents are most likely to occur. Please do not hesitate to call or text me at 813-363-9133 to schedule a lesson or to ask me anything related to water safety in the pool.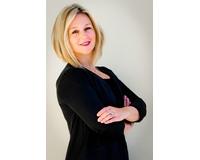 Author:
Andrea Hartmann
Phone:
727-324-8183
Dated:
July 30th 2018
Views:
206
About Andrea: Andrea is the Managing Partner of Sandy Hartmann & Associates. She is a licensed Realtor with over 1...