May 2018 Real Estate Stats Update
Your May 2018 Real Estate Stats for Pinellas County
The May 2018 real estate stats for Pinellas County are in! The last few months have been a whirlwind for the real estate market, with a shortage of inventory and climbing home prices. HOWEVER, May 2018 gave us a DIFFERENT STORY after months of similar news.
In the Month of May, single family home sales DROPPED a whopping -34.2% (a record drop over the past 12 months). Cash sales dropped at about the same rate (-34.5%, also a record over the past 12 months). What's different here is that HOME INVENTORY was POSITIVE compared to this time last year, for the first time in 12 months. Single family home inventory (active home listings) was up +7.7% and the months supply of inventory was up +16%- indicating less of a home shortage than before. Single family home prices remained strong, with a steady +9.9% average price increase compared to the year before at this time.
Townhouses and condos experienced similar results, with closed sales dropping -22.4% (the largest drop in 12 months) in May 2018, and closed cash sales dropping -18.6%; also a record for the past year. However, inventory of townhouses and condos in Pinellas County remained in the negative for this sector, down -7.8% compared to last year at this time. The average price paid DROPPED in the townhouse and condo sector in May 2018 by -2.6%. This stat isn't unusual, as price increases/drops have been fluctuating in the townhouse/condo market over the past 12 months, with both positive and negative price trends throughout the year when comparing year over year stats.
While these indicators may seem worrying, absorption rates in the single family home market continue to remain steady at 46%. For the townhouse/condo sector, the absorption rate was also steady at 44%. As a reminder, a low absorption rate means that homes are selling slowly (suggesting a buyer's market) while a high absorption rate means that homes are selling quickly (suggesting a seller's market). The May 2018 absorption rates are still considered strong in our area, compared to much lower rates during the recession, indicating a healthy seller's market still exists, even if a price correction is coming.
Ideally, when inventory increases in a region where we have been strapped for housing for so long, we would hope to see some growth in closed sales. However, the drop in sales could be a temporary 'fluke' stat for the month of May, or home prices could be nearing a correction after so many months of increases, that have priced many buyers out of the single family home market. Hopefully, when we receive the June real estate stats for Pinellas County in the coming month or so, we'll get a better picture of what's really going on in our market. Stay tuned for more details as we receive them!
To see the full version of the May 2018 real estate stats for Pinellas County, CLICK HERE.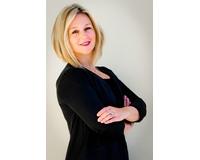 Author:
Andrea Hartmann
Phone:
727-324-8183
Dated:
June 28th 2018
Views:
1,172
About Andrea: Andrea is the Managing Partner of Sandy Hartmann & Associates. She is a licensed Realtor with over 1...