How To Cancel Your PMI Early
Cancel Your PMI Years Ahead of Time (Private Mortgage Insurance)
With rising home prices and increasing rental rates, many people are choosing to buy a home with less than a 20% down payment. Home buyers that choose to put down less than a 20% down payment, almost always have to pay PMI (otherwise known as Private Mortgage Insurance) in addition to their regular monthly mortgage payment.
PMI is basically a form of insurance for the lender, since investors consider loans with less than 20% down more likely to foreclose or go into default when times get tough (think the recession of 2008).
It's a program designed to protect the lenders by lowering their risk to take on loans with less than 20% down, while also giving home buyers an opportunity to bring less cash to closing, in exchange for a higher monthly mortgage payment. When managed properly, this can be a savvy way to get the home you want in a competitive buyer's market, where there is little room for price negotiation.
Like any other investment, a home loan can and should be properly managed over time. Many homeowners have no idea that they can get rid of the PMI they are paying each month, YEARS earlier than planned.
To start, every borrower/homeowner who pays PMI has the right to cancel the PMI when you've reached the date where your loan amount is equivalent to 80% of the ORIGINAL value of your home (think 80% of the sale price you paid for the home at closing, so on a $100,000 home, this would be equal to a loan with a balance of $80,000). This is something you will have to request (usually in writing, but call your lender for more details). The date when this can happen, after a specific number of monthly mortgage payments, should be listed on the PMI disclosure documents you received at closing.
Once your home loan balance hits 78% of the original purchase price of your home, the lender must automatically cancel the PMI, without you having to request it (We recommend double checking your loan balance to make sure this is applied if you think the time has already passed for that to happen).
However, there are other ways to get rid of your PMI, years earlier than the above dates will occur. The benefit of rising home prices in a surging housing market is that your home is likely appreciating at faster rates than it would have 10 years ago. If you get a new (lender approved) appraisal that shows your home has at least 20% equity in it now, you could cancel the PMI much sooner than paying down the loan naturally. Sure, an appraisal will cost you some money, but the savings from dropping the PMI years earlier will inevitably be much larger over time.
To start, get a list of approved appraisers from your lender before committing to a new appraisal. Be sure to check on the home values around you to see if your neighborhood has shown signs of appreciation in the home prices. If homes are selling fast & for top dollar, that could be a good sign that you might be able to kiss your PMI payment goodbye. If you've recently renovated your home, this is also a good time to consider getting it re-appraised, as a new kitchen and baths, adding a pool, etc can all affect your home's appraisal value.
Other options for removing PMI include making extra payments each month on your mortgage (be sure to check with your lender to make sure additional payments are applied to your principal loan amount) or refinancing your home into a new loan product in the event the lender won't just let you get the home re-appraised. Either way, the sooner you can eliminate PMI, the sooner you can reduce your home ownership costs over the long term.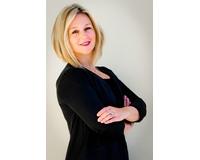 Author:
Andrea Hartmann
Phone:
727-324-8183
Dated:
May 1st 2018
Views:
772
About Andrea: Andrea is the Managing Partner of Sandy Hartmann & Associates. She is a licensed Realtor with over 1...