Buying A Home Cheaper Than Renting In State Of Florida
Buying a Home Cheaper Than Renting in Florida
According to a recent 'Rent vs Buy' report from Trulia.com, the average cost of buying a home vs paying rent each month is 30% LESS in the State of Florida!

To calculate this average, Trulia assumed all the costs of renting, including one time fees (security deposits, application fees, etc), and compared those costs to the expenses that come along with homeownership (think mortgage payments, taxes, insurance and general maintenance).
Other assumptions included owning the home for at least 7 years, a 20% down payment, and taking on a 30 year mortgage term (we call this a conventional mortgage in our business).
Another factor that was used in the calculations was the prospect of rising rents over the same period, which has been a consistent trend in Florida over the years.
Remember, your rent amount can go up each year, but a fixed-rate mortgage payment will stay the same.
Additionally, when you own a home, you're reducing the principal amount of the mortgage each month when you make a payment. Over time home values historically increase 4% per year as well. When you're renting a home, you're paying off your landlord's potential mortgage and losing all the future wealth-building opportunities from paying down your own mortgage, investing in a home that will appreciate in value over time, and other strategic savings like mortgage interest deductions.
If you haven't bought a home yet and are still paying rent, what's holding you back? If it's a 20% down payment, there are programs that allow you to put down as little as 3% at the time. Sure, it can change the factors a little bit, but even with a lower down payment amount, the averages are still on your favor as a homeowner vs a renter.
Have questions about buying a home? We're here to help and ready to get you started on your journey to homeownership. Call us today at (727) 400-3315 or register on our website to get started!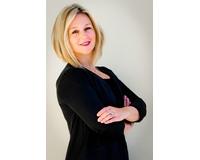 Author:
Andrea Hartmann
Phone:
727-324-8183
Dated:
August 1st 2018
Views:
190
About Andrea: Andrea is the Managing Partner of Sandy Hartmann & Associates. She is a licensed Realtor with over 1...