6 Local Businesses Around The City Of Seminole We LOVE
We've decided to periodically share some of our favorite local businesses across the Tampa Bay Area! These are businesses we have used time and time again with great results. If you're new to the area or just want to know about some great local businesses to support, then this list is for you! In the coming year we'll be posting more and more of our team's favorite restaurants, vendors and shopping destinations, so keep checking back for more. In the meantime, here are 6 we LOVE:
Trip's Diner Seminole

- 10555 Park Blvd, Seminole (727) 623-0907
Routinely delicious food and cheery service make this one of our favorite places to go for brunch, lunch or a great slice of pie. If you're in the mood for breakfast, the eggs benedict or crab omelet will make you realize why they serve breakfast all day. For lunch, try the chicken salad melt…think heaping piles of freshly prepared chicken salad married with melted swiss cheese on your choice of rye, sourdough or white bread. The friendly service and 'old-fashioned' diner ambiance will make you question ever dining in a large chain restaurant again. http://www.tripsdiner.com/
Arctic Air Systems-8585 115th Ave N, Largo (727) 531-7730
This 24 hour air conditioning repair service located in Largo has been in service for over 24 years. We happily refer many of our valued clients to Arctic Air, thanks to their reliable service and reasonable pricing. Even better, they're available 24/7 for emergency repairs, which we all know can come in handy during those hot summer months. http://www.arcticairsystems.com/
Sign of the Dolphin- 12999 Park Boulevard, Seminole (727) 393-1400
If you or someone you know has just moved to the area or is simply in need of some tropical flare, beautiful souvenirs, or a fun gift, then don't miss Sign of the Dolphin in Seminole. A true 'Florida Lifestyle Gallery,' this shop is busting at the seams with tropical-themed home accessories, tasteful gift items and artwork from local and North American Artists. The fabulous store staff makes this shop even better. It's a great place for browsing and during the holiday season we LOVE the lovely complimentary gift wrapping. http://signofthedolphin.com/
Limited Edition Interiors- 370 Clearwater-Largo Rd, Clearwater (727) 585-3252
Have a new home that needs to be furnished or just want to give your existing home a nice face lift? Look no further than Limited Edition Interiors for all your home furnishing needs. Judy Miller and her husband, along with a small, but amazing staff will help you find just what you're looking for. They order from high quality furniture manufacturers at some of the best prices available (trust us, we price shop!). Judy, the owner, will have your home looking fabulous in no time at all. She even offers in-home consults. Call or stop by their shop today. www.leinteriors.com
Nette's Garage- 419 76th Ave, St. Pete Beach (727) 360-0185
Looking for a reliable, reasonably priced auto repair shop? Look no further than Nette's Garage in St. Pete Beach. This family-owned business has been helping us, as well as our clients, tackle pesky auto repair issues for years (We also love that it gives us an excuse to go to the beach, thanks to it's conveniently close location…). We've recommended this company to many happy customers over the years and we think you'll love their courteous, professional service too!
Flooring Liquidators- 5600 Seminole Blvd, Seminole (727) 394-8750
If you've been thinking about putting beautiful wood flooring into your home then you'll want to be sure to stop by Flooring Liquidators in Seminole. This easy-to-miss shop on Seminole Blvd has been around for years and offers a large variety of quality wood flooring and tile products. In our experience, they've always been able to beat the flooring prices of the big box retailers and even most online retailers. The staff is extremely knowledgeable and their installation services are meticulous to say the least. The friendly owner, Ron Favetta, will happily walk you through the process of installing new floors and makes it a priority to make sure all his clients are happy. http://floorliqfl.com/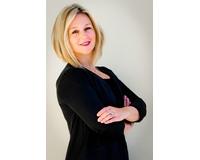 Author:
Andrea Hartmann
Phone:
727-324-8183
Dated:
August 4th 2016
Views:
658
About Andrea: Andrea is the Managing Partner of Sandy Hartmann & Associates. She is a licensed Realtor with over 1...