5 Simple Steps To Buying A Home In Tampa Bay
Buying a home is not only the American dream, but the biggest purchase most people will ever make. For some home buyers, anything related to real estate can feel like a terribly confusing process as well. Thankfully, a good Realtor should be able to make the process simple and seamless, even for 1st Time Homebuyers. Here are 5 simple steps to get you started:
Speak to a Lender- Even if you have no idea how a mortgage works, what you can afford or what your home buying timeline looks like, you should start by speaking with a qualified mortgage professional. Not sure which lender to speak with? Ask your Realtor for 3 -4 names of lenders to speak with that his/her past clients have been satisfied with. Then make the call! After a 5-10 minute phone call, a lender will collect enough information from you to pull your credit (and give your credit score), calculate your debt ratios, and figure out what you can most likely afford in regards to a mortgage amount, purchase price, and down payment for closing. All the things you want to be armed with before shopping for a home!

Know Your Budget- Just because the lender says you are 'pre-approved' or qualified for a certain mortgage amount, remember this is usually a 'Maximum' amount. It does not mean that's what you have to/need to spend. Make a realistic list of your monthly expenses; know what you can save for a down payment if you don't already have it. Be sure that once you buy a home that there will be room to save money for occasional maintenance costs or emergency repairs. When you look at a potential mortgage payment, if there is no room for savings or basic monthly expenses, you'll want to decrease you home-buying budget.

Talk to Your Realtor- Once you know how much house you can afford, have an honest and frank conversation with your Realtor about it. If the lender approves you for a $200,000 mortgage, but you know you are only comfortable with making a payment on a $150,000 mortgage, let your Realtor know up front so no time is wasted looking at homes that might not actually work for you. If you aren't sure which Realtor to use, talk to friends and family about who they might have used or check Google and Zillow Reviews to find one that seems knowledgeable about the specific area you're shopping in. Looking for Real estate in Pinellas County? Then find an agent that works in Pinellas County. Same goes for any other area. Just crossing the bridge over to Tampa and Hillsborough County can dramatically change the real estate market a Realtor works in. Find one that has the right experience.

Make a List of Home Buying Needs- Sit down and make a list of what you do and don't like about your current home. Then add in any other needs such as more storage, larger garage, an extra guest bedroom, double pane windows, etc. Be sure to give these items to your Realtor so he/she can target the best homes for you, again saving time in your real estate search.

Then Make a List of Wants- Are there some perks that would be nice to have? Be sure to make a list of those too for your Realtor. If fresh paint or stainless appliances would be nice, but are not a true 'need' those items might become negotiating points with the seller when your agent makes an offer on a home for you.
Once you've done the 5 things above, let your real estate agent handle the rest. Their job is to help you search for homes, go over the purchase agreement (also referred to as a 'contract'), and help you put together a realistic offer. A great Realtor will always answer any questions you have or be able to refer to the appropriate specialist.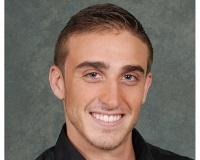 Author:
Gabriele Spinuso
Phone:
727-688-1932
Dated:
February 6th 2017
Views:
434
About Gabriele: Gabe has been a resident of Seminole and the surrounding Gulf Beaches his entire life. He is a licen...