What Is Title Insurance And Who Pays For It
Title Insurance- What Is It & Who Pays For It?
When buying or selling a home, it's only natural for each party to wonder what their closing costs will be and who pays for what. Title insurance charges can be one of the most confusing items for our buyers and sellers, so here's a handy explanation of what it is and why you want it, plus who pays for it (in Pinellas County and Hillsborough County) according to the "As-Is Residential Contract for Purchase and Sale."
What Is Title Insurance?
When you purchase a home, the title company will do a title search to make sure there are no legal issues around the property's ownership. The title search verifies the ownership history of the property and makes sure there are no liens or zoning restrictions on the property.
Title insurance
is a special kind of indemnity insurance coverage that protects your financial interest in your home in the event there's a title defect.
It is a one time fee you pay at closing and the policy is good for as long as you or your heirs own the property.
When buying or selling a home, there are a few options when it comes to Title Insurance:
1) The Seller of the home picks the Title Company (closing agent) and pays for the Owner's Title Policy and Charges (this is based on the home sale price listed on the purchase agreement- the Title Company will calculate the cost of this insurance for you). The Home Buyer pays the premium for the Lender's Title Policy, Endorsements, and Loan Closing (if applicable, meaning when a loan is involved for the purchase of the home).
2) The Home Buyer chooses the Title Company (closing agent) and agrees to pay for the Owner's Title Policy and Charges (again, based on the purchase price of the home). The Buyer would still pay for the Lender's Title Policy as well in this scenario.
3) For Cash purchases Only- No title insurance is required and both Buyer and Seller can agree that no policy will be purchased or issued at closing. We DO NOT EVER recommend this route, as it offers NO protection to the new homeowner for any future issues that may arise from title problems that could have been missed or mistakenly assigned to the property. Title insurance protects your interest in the property you purchase, in the event an unpaid mortgage from a prior owner shows up after closing, erroneous liens, or other 'title clouds' that could question your ownership rights for the home. Remember, the fee for title insurance is a ONE-TIME premium you pay at closing, to protect one of your most VALUABLE assets. In our opinion, buying title insurance for your home is a small price to pay to protect it.

*Disclaimer

- We are Realtors here at Sandy Hartmann & Associates. We do not collect any fees, kickbacks, or other commission/bonuses for recommending title insurance. Title insurance is purchased from a Title Company or Law Firm that facilitates your home closing.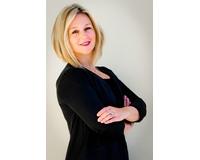 Author:
Andrea Hartmann
Phone:
727-324-8183
Dated:
September 24th 2018
Views:
290
About Andrea: Andrea is the Managing Partner of Sandy Hartmann & Associates. She is a licensed Realtor with over 1...