2018 Tampa Bay Real Estate Statistics
2018 Tampa Bay Real Estate Statistics
The Pinellas County real estate market continues to see the same trends we saw in 2017. Homes are moving at a faster rate, with higher sale prices, thanks to ongoing limited home inventory. As the population in the Tampa Bay area continues to grow, we don't foresee housing trends in our area changing any time soon.
According to this article in the Tampa Bay Times, the Tampa Bay area is the fourth fastest growing market in the United States, with 58,000 new residents moving to the area in the past year. In comparison, the typically popular South Florida/Miami area saw only 48,000 new residents move into their area and ranked 7th for fastest growth in the country.
This is great news for home sellers, as there are more home buyers than home sellers right now in the Tampa Bay area, which will continue to drive a strong demand for housing. In February 2018, inventory was down over 11% compared to February 2017, and there was no growth in closed sales (likely due to limited housing inventory). The average single family home price increased 11%, compared to this time last year, to $318,139.
Now, after reading the above info, it's only natural to wonder, "Does this mean the real estate market is going to crash soon?" We're asked this question all the time. While we don't have a crystal ball to tell us the exact future, we do have some hardy statistics we analyze to give us a better picture of what's going on.
Right now, we feel the demand will continue for homes in the Tampa Bay Area and here's why:
Absorption Rate- At the height of the real estate market in 2006, the Absorption Rate for Pinellas County was just 12.2%. As of February 2018, it's a whopping 33.6%! We have seen continued growth in the absorption rate over the past 5 years, which is a good sign that our market's momentum is still in an upward trend. In 2006, though prices were still in an upward trend, the absorption rate was dropping faster than it ever had (2006 was down 50% compared to 2005)- meaning there were more homes for sale than buyers needed. It's simply not the case today.
So what is Absorption Rate you ask? It's the rate at which actively listed homes are selling in a given market. It's calculated by dividing the number of closed sales by active listings. Low absorption rates mean homes are selling slowly (buyer's market); high rates mean they're selling quickly (i.e. a seller's market).
Average Home Prices- In 2006, despite the dropping absorption rates, the average home price in Pinellas County had grown to $425,800. Loans were easy to get and despite having more inventory than was needed on the market at the time, prices were still strong. Right now we not only have a very strong absorption rate, but we have an average home sale price that is still 25% lower than the average prices we were seeing in 2006.
Increasing Rental Rates- The Tampa Bay rental market is continuing to see record growth in residential rental rates. According to this recent article, St. Petersburg, FL "leads the Tampa Bay Area with the highest rental spike, up 7.1% since last year." Furthermore, the Tampa Bay rental market continues to experience growth in rental prices that outpaces much of the U.S. This important detail makes Pinellas and Hillsborough Counties attractive places for investors and potential landlords to acquire properties, further supporting a strong real estate market as the population increases and unemployment decreases.

For more information on the current real estate market, click here to see the full report for the February 2018 Pinellas County Real Estate Stats.
As always, if you're wondering about the value of your home or if you need an experienced real estate agent to help you buy a home in this competitive market, please don't hesitate to give us a call at (727) 400-3315. You can also register for a free account on our website to gain access to our most recent real estate market updates, see the newest homes for sale in the MLS, and gain access to many other great features that will help guide you to a successful real estate transaction.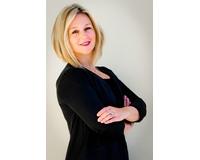 Author:
Andrea Hartmann
Phone:
727-324-8183
Dated:
April 2nd 2018
Views:
1,044
About Andrea: Andrea is the Managing Partner of Sandy Hartmann & Associates. She is a licensed Realtor with over 1...